Sometimes I contemplate rewriting a Jane Austen Classic to make all the characters meet with the poetic justice their comportment demands. Many Jane Austen novels, both print and celluloid versions, are old friends. I find familiar comfort in the oft read characters and settings that transport me to simpler times. I applaud the tidy neatness of how Austen sets her vain, proud characters in their place, but elevates her humble egalitarians. A fan of happy endings, I enjoy Austen's neat denouements with the inevitable banishment of sadness and grief, which may even have been brought into the lives of characters by their own poor or selfish choices. Love and goodness always triumph.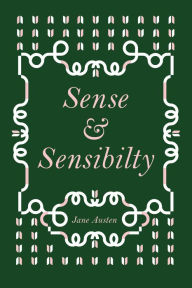 However, there is one detail in a much loved story that leaves my simplistic nature dissatisfied: in Sense and Sensibility, Miss Lucy Steele's conniving nature pays off. She ditches Edward Ferrars, her diffident, disowned fiancé for his proud younger brother, gains the esteem (and fortune) of her new mother-in-law, and lives comfortably in spite of her self-serving machinations. I find that aspect of the novel difficult to accept, but all too parallel to life. I would like for such intrigues to utterly fail and yield absolutely no net result.
But, life isn't like that.  So I guess Austen was right to let Miss Lucy Steele gain greater status and remuneration from her wealthy mother-in-law than the pious Miss Elinor Dashwood.
Actually, I do not think that Elinor would have minded the turn of events at all. In my reading of the story, Elinor's  principal enjoyment in life was entirely independent of her income or situation. She found practicality, duty, honor, and commitment to be far greater wealth than capricious favor bestowed or withheld based on one's performance. While noble and admirable, Elinor's attitude would not have put food on her table or a roof over her head, so I am profoundly grateful that Colonel Brandon gave Edward Ferrars the living at Delaford and that Mrs. Ferrars relented and gave Edward and Elinor a small annual income to help them along. It was just enough to be comfortable and independent without being ostentatious or proud.
So all things considered, I guess Elinor's lot in life was far superior to Lucy's.
But, if I were rewriting a Jane Austen classic or creating an "Austenesque" novel of my life, I wonder if I would  write myself in as Lucy or as Elinor.
What about you?