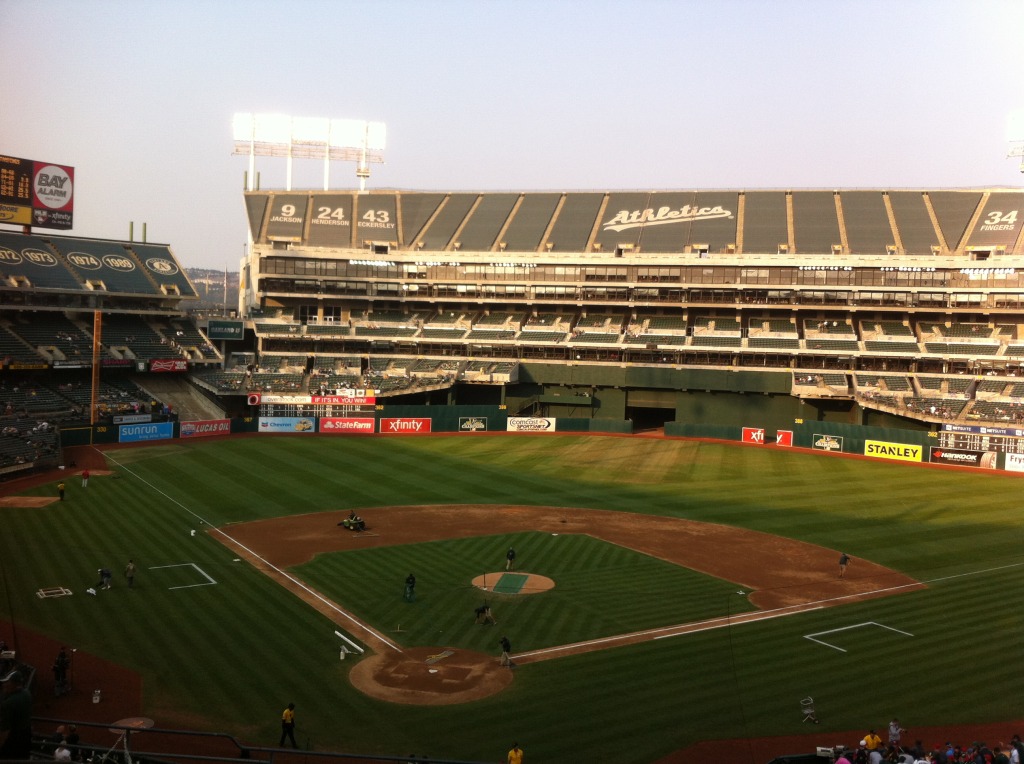 One of my early childhood memories is going to a Little League baseball game with my grown up first cousin once removed to watch my second cousins play ball. Since the memories of the very young seem to be more impression and sentiment than fact and precision, I do not remember the details of why I was the only out of my three sisters who went, but I have a vague impression of watching little people move around out on a diamond and enjoying a grape flavored lollipop. Somehow this mere impression of an experience left a tally mark on the positive side of life experiences. So, when a friend asked me, a person wholly indifferent to professional sports, to go to a local professional baseball game, I unhesitatingly agreed.
Out of all of the organized sports in the world, I probably understand baseball the best. It is not nearly as distracting as football or basketball. For me, there are four people at the most that you really have to pay attention to at one time, and that is only when the bases are loaded. Just narrowing the field helps me focus on where the action is going to be so I don't miss out on the exciting stuff people are going to be reporting about on television afterward.
Without knowing much about what I was getting myself into, I checked the weather and made the appropriate preparations I thought would make my game viewing a comfortable experience. My general impression before arriving at our seats was that we had special, reserved seats and wouldn't spend the evening fending off the crowd, the vendors, or team fanatics. To anyone with knowledge of sporting events, the term "club suite" will mean much more than it did to me until we arrived. Not only was the club suite located almost perfectly behind the catcher (which even I could figure out provided a wonderful view of the game), but it was also a very nice glassed in box with theater style seats, a mini sink, a hotel room-sized refrigerator stocked with soft drinks, and plentiful catered game appropriate foods.
The entire evening was a delight! The only negative thing I might say is that I picked the worst time to leave the game and missed the only ball knocked out of the park all night. Murphy's Law. I console myself with the knowledge that the homer was for the visiting team, but admit I still would have liked to have seen a professional ball player knock it out of the park in person.
However, this small disappointment was insignificant in the overall excitement of the evening. Jumbo hotdogs with condiments galore; wonderfully well-mannered suitemates; and an exciting baseball match made for a happy memory of a lifetime.
I may not have left the game with the taste of grape lollipop in my mouth, but even though I am not a true sports enthusiast, I left with the happy memory of another well-enjoyed and sweet baseball game experience.