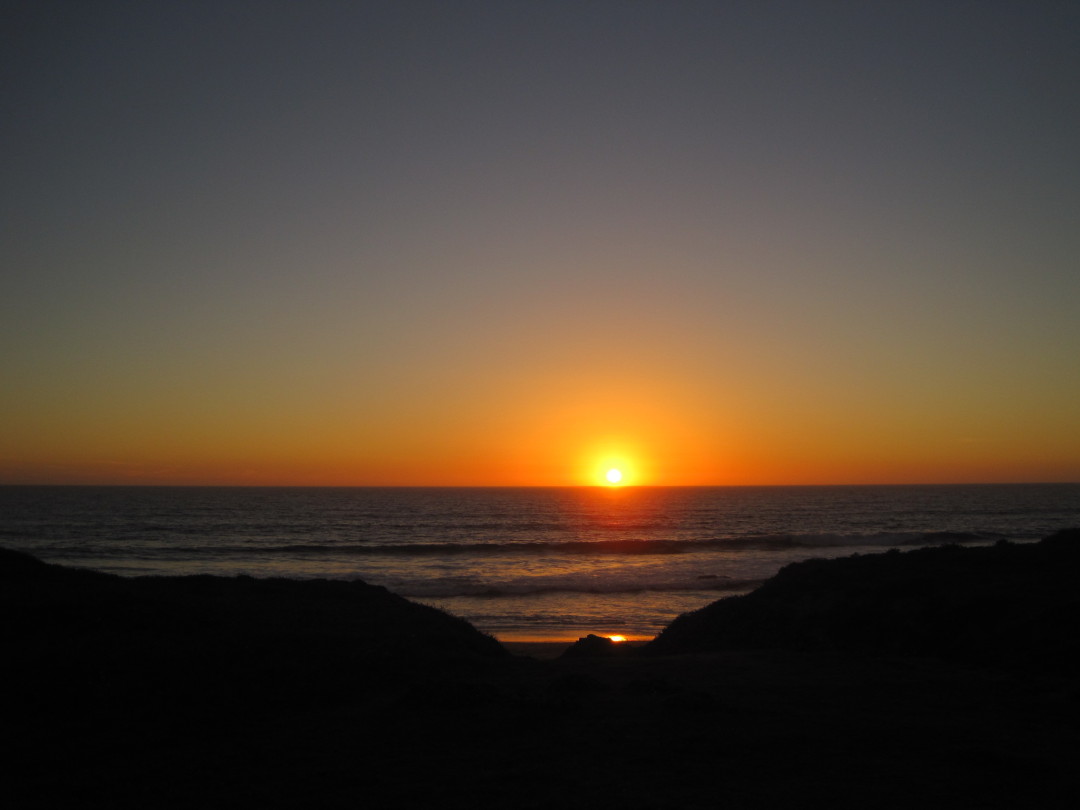 On a trip to the Central Coast region of California earlier this year, I found myself near Hearst's famed Castle at San Simeon. Opting not to repeat the historical tour of Hearst Castle, I browsed through the visitor's center, stopping to take full advantage of the observation areas. After a leisurely walkthrough, admiring the lovely grounds and galloping zebras, I drove down toward the Sebastian Store in San Simeon.
In my preparation for my brief getaway, I had read about the Sebastian Store that offers sandwiches made with Hearst Beef. I decided it was definitely a site worth savoring. So, after standing in line and getting my Classic Beef sandwich, I headed down to the Hearst State Beach to sit at a picnic table and admire the view of the crashing surf while enjoying the local fare. As I soaked up sun, was lulled by the waves, and savored my classic sandwich, I took care to spook off the numerous birds attracted by my tasty lunch.
Not long after I began enjoying my lunch, I noticed the vehicle that had parked in front of my car at Sebastian's had also pulled into the beach parking area. The driver hopped out and placed his to go box from Sebastian's on the table before returning to the vehicle to retrieve something.
Intrigued by the box, a couple of crows took control of the table top in the diner's absence. Watching from a safe distance, I assumed the driver would return before the crows could figure out how to open the box. Little did I know that there was a cookie in a white paper bag right next to the box! Much to my surprise, before I could startle the crows away one of them had grabbed the bag with its beak and carried it several feet before dropping it over a fence that separated the picnic area from the dangerous cliff above the ocean. Safely over the fence, the crow and its fellows could eat the cookie in apparent safety.
Chuckling at the ingenuity of the crows I reported the cookie's loss to my fellow diner, who had returned with a second box of takeout food. Although one cookie down, my fellow diner seemed unconcerned and still seemed to have plenty to eat.
Who would have thought that crows like cookies!