The Day Home Became My Own Address
I thought of the day home became my own address as I was picking up some blackberries in the supermarket this week. The surprising price of this rare treat triggered a stroll down memory lane. When I was growing up, blackberries grew wild all around where we lived. We could go berry picking and eat our fill of blackberries for free.
Most often berry picking involved lots of thorn piercings before heading home with blackberry stained fingers and tongues, and at least a few berries in a bucket. The berries were inevitably plump and sweet. If they didn't taste juicy and sweet enough in one picking spot, there were an abundance of other places to try. And, sampling was never a problem unless there was a much traveled dirt road near the patch we had decided to pick and the berries were dust-powdered.
Berry picking was usually a family outing and always meant something tasty when we were finished. Most often it was a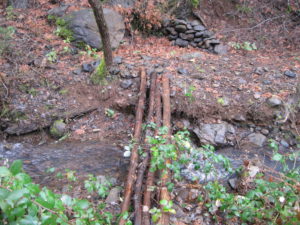 berry pie or cobbler, but there was usually the promise of some delicious jam at some point in the future, also. Although not always the most fun to be stabbed while standing in the blackberry briers, the rewards afterward were always sweet, much like the memories of my childhood home.
But, nearly seven years ago, the family home where I grew up in the country became a mere memory when my parents sold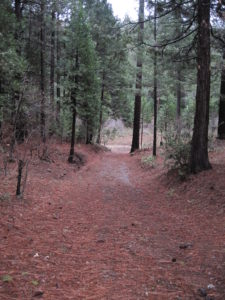 it and moved "into town." It was one of the hardest transitions I had ever faced. You see, that address had been my True North, my home address, for about 31 years. Although I had changed teaching positions and lived in Ecuador for years at a time, that address was where my stateside correspondence could always come to rest. When I came home from Ecuador or for a weekend visit from teaching, that address was the one place I could relax and be completely myself. The cares of the world fell away as I breathed the fresh country air while taking rambling walks in the woods, noted interesting fungi and other woodland treasures as I traversed the pine needle carpeted hills, examined scat to decide what creature had passed that way before me, or watched water skippers dance the glassy surface of the rippling creek as I explored its muddy banks.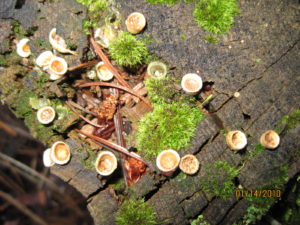 In January of 2010, that address could no longer be home. Its loss was almost as painful to me as any person I had ever known. Those acres were the backdrop of a lifetime of precious memories, and the canvas into which my life tapestry had been stitched. And suddenly, it was no more. The fabric of my life seemed to stress and fray. Even though the new owners invited me back to visit, I never went because it would never again be my home. For me, there was no more home, just the new house where Dad and Mom lived. I always felt welcomed and loved there, as I still do, but the dear place where my memories were woven from childhood through adolescence and well into adulthood became nothing more than a memory, a Shangri La to be mourned and never again matched.
As with all things, the smarting pain has diminished over time, yet I fear I will always feel the loss of my beloved childhood home. But, home has found a new address. I am not sure exactly when it happened, but as I picked up the blackberries in the store, I realized that the day home became my own address had somehow come and gone without me taking note. Now, where I feel most myself is at my own address and not someone else's. I do not have to drive a long distance or walk out through the trees into the quiet forest to hear myself think or reflect on life. Perhaps it is one of the rites of passage and I am simply a late bloomer. And maybe I will never really understand how it happened, but I am grateful to be well beyond the day home became my own address.